National (and Larger) Established Leagues
5.
National (and Larger) Established Leagues
For those who would like to see how they stack up against other athletes around the country, one might want to compete in one of the established leagues. Although many have their opinions as to which is better and why, the reality is that a lot of an athlete's experience with the league is based more on the quality of the events put on by the individual gyms than anything inherent in the league itself. The number of opportunities to compete in league events also may have a lot to do with your geography. FINA is more prevalent in the middle and northern part of the country. The WNL is more prevalent in the north east part of the US, and the UNAA is more prevalent in other parts of the US. In the southeast, we are kind of in the middle of both the WNL and UNAA's strongest territories..

At Rock Solid Warrior, we've chosen to host UNAA events. Other gyms in the area have chosen to host WNL events. Currently, no gyms in the Carolinas are scheduled to host any FINA events. Athletes can choose to ignore these leagues if they don't want to compete with athletes from farther away than their local region. Or they may want to try out both just to get a feel for which they prefer. If you like to travel, you can go far and wide to explore all sorts of events as there are few weekends that you can't find an event somewhere. Most athletes that have been competing for a while concentrate on a regional league if they have one in their area and choose one of the larger leagues to focus on for additional opportunities to compete with a broader base of athletes.

Most would say that the WNL markets itself better, but tends to have shorter courses. The UNAA has a broader reach and tends to have longer courses. FINA has a unique approach to more uniform courses.
World Ninja League (WNL)
The National Ninja League recently re-branded itself as the World Ninja League (WNL). Although they have established Regions over the last few years, their largest regions – in terms of number of gyms and athletes – are New England and the North East. The South East is probably their next largest region and they have a smattering of gyms and athletes that participate across the nation. They also have some association with some smaller events and leagues in other parts of the world – mostly Europe.

Until recent seasons, they offered only one kind of course for their qualifiers. They now call this kind a Flow Course which is "like the show" in that as soon as you fail an obstacle, you are done. Last year they began to offer a variety of "Skills" courses. This year, they added a "Full Course" which has a unique and complicated scoring system to try to address the challenges of the Flow Course where one mistake means the best athlete might be out of the running early. The jury is still out on whether those rules are getting the intended results, and whether they'll make more adjustments in the future.

Some WNL gyms will host two types of courses on the same weekend to make traveling a farther distance (or for those already in the neighborhood) more attractive. Each course is its own "qualifier" and, generally speaking, the top 3 in any event who have not qualified yet will qualify for Regionals. Athletes can also accumulate points over the season to put them in a better run position for Regionals or Finals. This kind of encourages people who start in the WNL to keep competing and "chasing points" which some athletes enjoy and some abhor as their goal is just to get to the finals for the level of competition they really enjoy.
The finals for 3 out of the last 4 seasons (including this season) have been at the Greensboro Coliseum in North Carolina which makes it a bit more attractive than it used to be for athletes in the southeast. Their season starts in late summer and used to end in February but recently has been extended to having Regionals in May and Finals in June.
The Ultimate Ninja Athlete Association (UNAA)
Being established in the southwest, the UNAA tends to get more athletes outside of the east coast. In the US, they have Area Qualifiers at a variety of gyms around the country through mid to late April. Athletes need to finish in the top 50% of those who haven't already qualified to qualify for Regionals.

Athletes who qualify for Regionals can attempt to qualify for World Finals at one or more regional events. (There is typically around 1 Regional event per state). Regionals typically have more difficult courses and qualification criteria where only the top 20% who have not previously qualified in Regionals advance to the World Finals. The World Finals will be held in Orlando this year in late July as part of the Obstacle Sports Expo.
The rules for UNAA courses are a bit simpler and provide some opportunities for progress points with many obstacles being worth two points: 1 point for getting "halfway" through an obstacle and 2 for completing it. They also stop adding points after an athlete completely fails 3 obstacles, or time limit is hit. Official time stops at the last completed obstacles before they stop scoring. Standings at an event are determined by points first, and time only comes into play to break a tie.
The UNAA also offers a variety of events that reach beyond the US borders in various ways including the World Ninja Athlete Games that tries to reproduce a similar course being run the same week all over the world in early March every year. (I believe 23 countries participated in 2022). They also added Ultimate OCR 3K races last season.
The Obstacle Sports Expo will also include the FINA finals as well as several other events like Ninja World Cup USA (sponsored by World Obstacle), World Ninja Athlete Games Championships, and Ultimate OCR 3K Championships.
Federation of International Ninja Athletes (FINA)
FINA was established in 2019 as a brainchild of Patrick Hall of Hybrid Ninja in the Buffalo area. Patrick has been a long term member of the sport and founded FINA in response to what he saw as a lack of consistency in quality of Ninja events. FINA prides itself in event uniformity, without taking away the creativity or flavor of each gym. They offer both Speed and Endurance events. Some gyms will host both in the same weekend.

They have been established in the north and have slowly and steadily been growing. They will begin their 5th season in December 2023 with "qualifiers" and have Sectional Finals in June. Their Finals will be held as part of the Obstacle Sports Expo in Orlando at the end of July.

Their rules are pretty straight forward. Speed courses will be made up of 8 obstacles of specified categories and athletes will get 1 point for each obstacle successfully completed within the allocated time limit. An athlete can qualify for Sectionals by either successfully completing all 8 obstacles in a single qualifier, or accumulating 21 points throughout the qualifier season.
Endurance courses will be made up of 12 obstacles of specified categories and athletes will get 1 point for each obstacle successfully completed with no more than 15 seconds of rest between obstacles. An athlete can qualify for Sectionals by either successfully completing all 12 obstacles in a single qualifier, or accumulating 31 points throughout the qualifier season.
Athletes who qualify for Sectionals can attempt as many Sectionals as they desire to attempt to qualify for World Finals by successfully completing the Speed or Endurance course at a Sectional event.
"Pro" Competitions
Most of the established leagues typically try to host people of all age divisions in a single event where each athlete only gets to run one course, at least until they get to the "Finals". These finals typically consist of multiple stages and only happen once per year. But, there have been a variety of independent events that try to offer more to a targeted set of people, including the possibility of multiple courses, and prize money for the winners. In the last few years, these events have typically offered the most challenging courses and attracted the most accomplished athletes.

In the years between 2019 and 2021, there were a couple of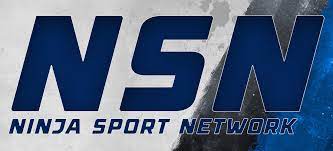 attempts to create a professional league based loosely on the most challenging events that were not sustainable for various reasons. However, in 2021, Chris DiGangi and Ethan Swanson, two veterans of the sport, sought to learn from the mistakes and successes of others and took a long-term view of building the professional sport. They created the Ninja Sport Network to produce a channel to access the best that the sport has to offer. And, as a subset to that, they created the Ninja Sport Championship (NSC) series.

Season 1 included 6 qualifying events at hand-picked gyms with top course designers using a format of an open round with the top 10 male and top 10 female athletes advancing to the "final round." The final round consists of three courses: a speed course, a technical/hybrid course, and burn-out/endurance course. The combined ranking of placement in each of these courses produced 5 qualified men and women for the finals as well as prize money for those that got onto the podium at each qualifier. This format resulted in a finals event with 30 of the top men and women ninja athletes ever assembled in a single event for two days of three courses to identify the top athletes of the sport.

We are currently in season 3 of the NSC. This year they have expanded to 8 qualifiers producing 4 male and female athletes qualified for the finals which will have 32 top male and female athletes vying for the championship. The NSN is resolved to slowly but surely add a variety of the highest quality events for the best in the sport. They currently allow athletes that are 13 and over to participate in their NSC events. They also broadcast a select few other top events.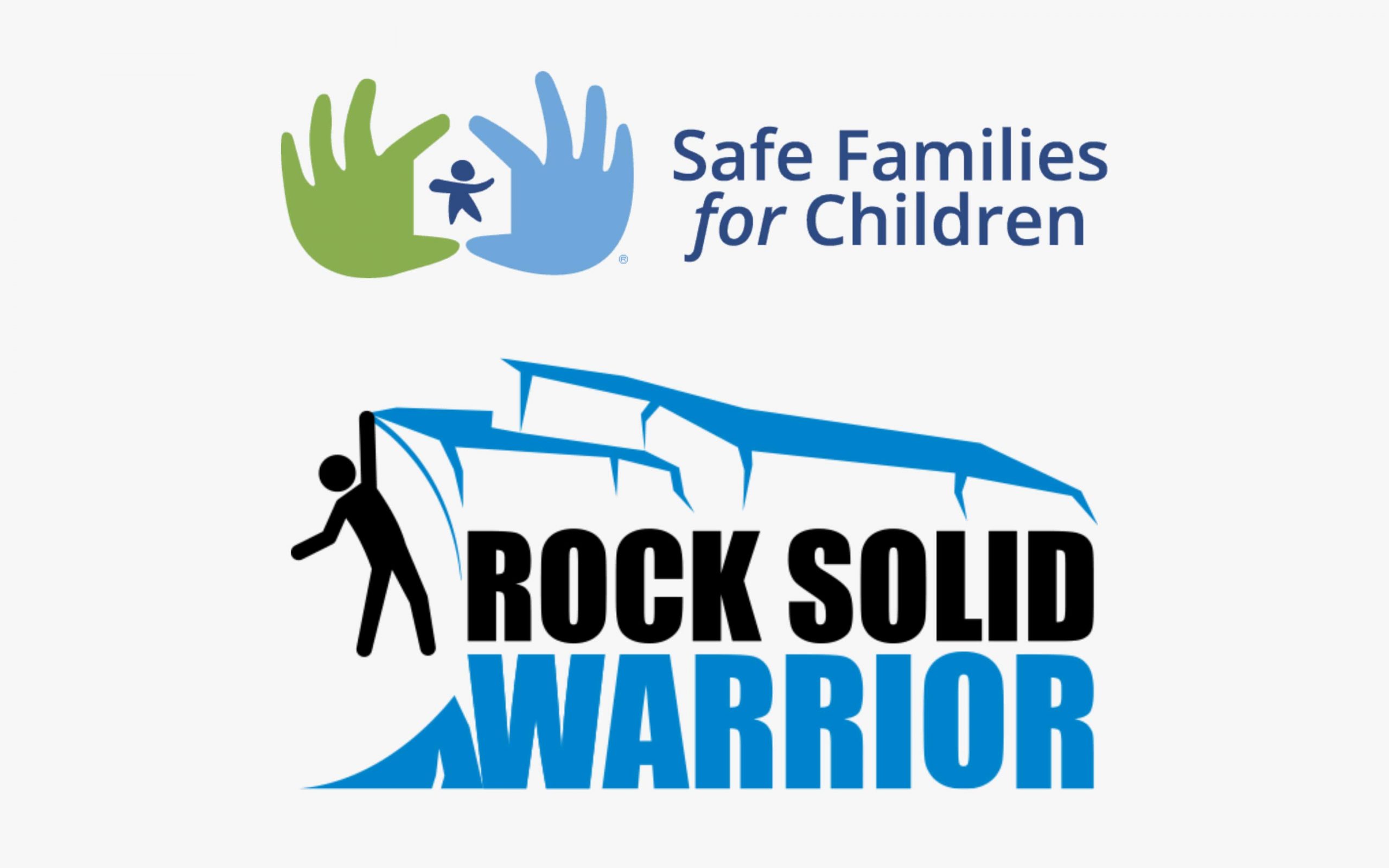 Right now, the only avenue for athletes under 13 to have the highest quality events are the finals of the leagues, or a few independent events like Rock Solid Warrior's annual "Ninja Kids for Safe Kids" charity event that offers multiple stages and raises money for Safe Families for Children. We expect that there will be a few more high quality events for the top "ninja kids" over the next few years.