supporting our local community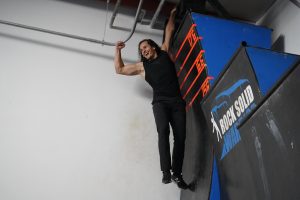 Wounded Warriors Project Labor Day Ninja Warrior Competition
Since September 2021, we've hosted a our annual Wouded Warriors ninja competition on Labor Day weekend. This two-day competition raises money for the Wounded Warriors Project which supports wounded veterans and their families.
Ninja Kids for Safe Kids
For the past few years we have hosted a January competition fundraiser (you can sign up here or go here for more information) to support Safe Families for Children. This organization helps keep children and families together. It also sets up host families so that kids don't have to go into the welfare system but can have stable families. If you'd like more ways to get involved feel free to check out our sponsorship packages or you can donate on the Safe Families Website.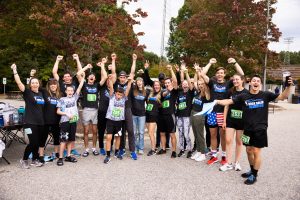 Gail Parkins Memorial 5k Walk/Run for Ovarian Cancer
Our staff have annually been participating in the Gail Parkins Memorial 5k Walk/Run to love and support survivors and those still battling Ovarian Cancer. It is also a way we can pay tribute to Carol Auer, who is our CEO Ken Auer's wife. She is a loving Christ follower, caring mother of 3, and the backbone of Rock Solid Warrior. She is currently in her 12 year battle and current remission with Ovarian Cancer.
For more information on sponsorship opportunities please reach out to ken.auer@rocksolidwarrior.com