Did You Know You Are Living in Ninja Carolina? By KEN AUER
Check out this article written by Ken Auer that was featured in the August/September 2022 edition of Suburban Living!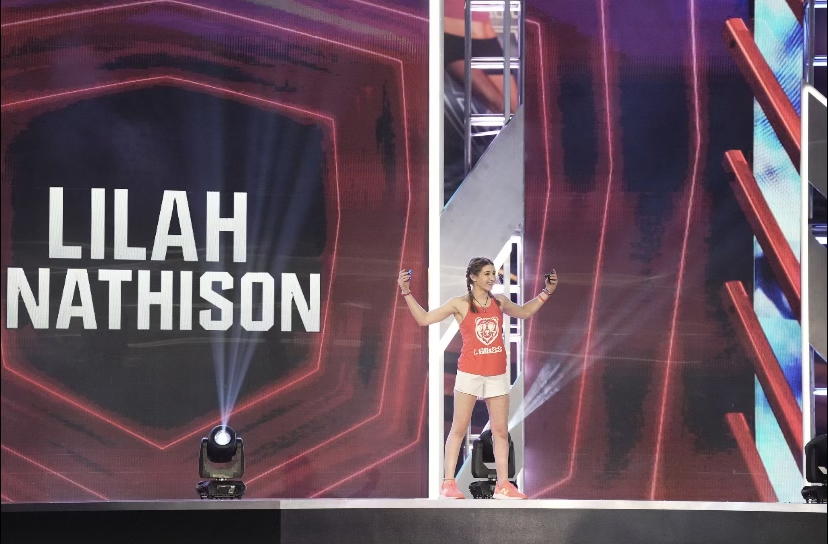 You may be familiar with NBC's hit reality TV show, "American Ninja Warrior." But did you know that the show inspired one of the fastest growing sports in the world? Not only that, but North Carolina is host to many of the top athletes, Wake County is the hub of the sport in the Carolinas, and some of the top athletes live and train in Apex, Holly Springs, and Fuquay Varina.
The Birth of Ninja Sport
Although American Ninja Warrior has been around for a decade and a half, the Ninja Sport that it inspired is much younger. It all started after several years of the reality TV show. Those who were on the show and wanted to have success realized they would have a better chance of winning if they trained in between seasons. For example, Jamie Rahn, known for dying his hair green and getting the moniker "Captain NBC," rented a warehouse in New Jersey and started asking friends if they had old ladders or ropes or anything in their garage they could hang from the ceiling so he could start a place to train. They'd then host American Ninja Warrior birthday parties to help pay the bills.
Some North Carolina natives first appeared on American Ninja Warrior around the same time including Devin "Dougie Fresh" Harrelson (Fuquay -Varina – 2015), Chad Hohn (Thomasville – 2016), Kenny Niemitalo (Greensboro – 2016), and Mike Cook (Rocky Mount – 2018). These men fell in love with the sport and – with their passion – began to plant the seeds of the sport in the state. Chad – a builder – constructed and opened Level Up Fitness in Thomasville. Mike started hosting big Memorial Day and Labor Day competitions in his backyard. He put up old telephone poles and hung crazy obstacles, inviting many from the show and dubbing it the "Ultimate Backyard Warrior." These became some of the biggest annual Ninja Sport events in the country as Mike transitioned to a dedicated space that has constantly attracted top ninjas from all over.
The Youth Movement
At first the sport, like the show, was only open to adults. But soon it was clear that many kids who grew up watching the show wanted in. They wanted more than the opportunity to have "American Ninja Warrior" birthday parties that some of the first gyms offered. Both of the original leagues started offering divisions for the kids, but many kid and adult fans didn't know there was a growing sport outside of the show.
In 2016, at age eleven, Joshua Auer of Holly Springs was one of those kids who saw the show and was sure that this was the sport for him. One day while watching some old episodes of ANW on YouTube, he burst out to his parents, "It's not fair! There ought to be places for obstacle course races for kids! This is what I want to do! This is my sport."
Little did he know that just several months later, Warrior Tech OCR (Obstacle Course Readiness) was going to open in Morrisville. More and more gyms started opening around the country with some of the best opening up in North Carolina. As the sport has grown, the supply chain for manufactured obstacles has grown and "Ninja Gyms 2.0" are much more polished than those early gyms. As a result of both the quantity and quality, the competition level has grown tremendously.
Unlike some of the early competitors that appeared on American Ninja Warrior, the Ninja Sport athletes of today are not just all-around athletes who were challenged by the format of the show. We now have athletes that have grown up with the sport as their focus. Now, the reality TV show selects people who have a back story they are interested in from the general population who apply, and makes sure that some of the top competitors in Ninja Sport are among them. These are the ones who make it to the finals in Vegas. More and more of them are teens. And for every teen you see on the show, there are a dozen more that compete with them at the same level in the sport regularly. But to get to the top level of Ninja Sport that is completely independent of the show, you don't have to audition. It is completely based on merit.
A Breeding Ground for Top Ninja Athletes
Today's Ninja Gyms offer training classes, "open gyms," and competitions for many skill levels and age divisions. Pioneered by the OG ninjas who got the sport started in the state, North Carolina has become a producer of some of the top athletes in every division of the sport.
Holly Springs' own Joshua Auer would begin his ninja career that included regular top 10 finishes at the national level in several kids age groups before "going pro" at age 15 and finishing 3rd at the UNAA finals last July along with two of his slightly older training partners from the area (Jeshuah Lewis and Brett Strong, who finished in the top 10 as well), as well as two more teenage training partners in the adult amateur division (Henry Katrek and Brandon Thomas). Last year's UNAA finals included many youthful top 10 finishers that live, train and compete in the area including Kyle Iannopollo (15 & under), Lilah Nathison (13 & under), John David Spatolo (1st in 11 & under), and Wiley Wasle (7 & under).
Among local top Ninja Sport athletes, Lilah Nathison, Devin Harrelson (both of Fuquay-Varina), Brett Strong (college student who trains and coaches locally), Megan Budway of Holly Springs and her father – Mark Pressley of Apex – all appeared on ANW this season (Season 14). Several of these and the others mentioned earlier have also appeared in previous seasons. Other area Ninja Sport athletes like Caleb Auer (Season 11) and Jeshuah Lewis (Season 12) appeared on the show and did very well, though they received limited air time. Caleb Auer, his wife Hannah, and Joshua Auer competed on the American Ninja Warrior Family Championship that has been filmed but not yet to aired.
The Beginner Friendly Ninja Carolina League
With all of these amazing athletes at all ages, how can newcomers compete?
As the competition level has grown higher and higher, those involved in Ninja Sport recognized the barrier to enter the sport was also getting higher and higher.
The Ninja Carolina League – made up of several gyms from North and South Carolina – is about to start its 3rd season in the fall, with both beginner and advanced divisions in all age groups (including masters division for those ages 40+). These gyms recognized that adding the emphasis on beginners will provide an entry to the growing sport for years to come.
Continued Growth of Ninja Sport
Not only are there new openings for beginners, but the sport is growing at the "professional" and international level.
Last year, the Ninja Sport Network was established – starting on YouTube by veteran ninjas Chris DiGangi and Ethan Swanson. Their aim is to broadcast the best competitions and the best athletes in the sport. They also began the Ninja Sport Championship series that selects the best course designers at the best gyms to host their qualifiers in which only the top few qualify for their annual finals. North Carolina was selected to host a qualifier last year, and the finals this season.
Recently, it was announced that there will be a Team USA selected at an invitation-only competition in Indiana in October to compete in a World Cup, as well as the chance that Ninja Sport will become part of the Pentathlon in near future Olympics.
Although Ninja Sport is established, it is still young and evolving, and not every ninja competition is the same. There are side-by-side races, tag team competitions, and different formats and rule sets that vary by whoever is hosting or sanctioning the competition. Ninja Master Software (actually developed by RoleModel Software in Holly Springs) has become a standard for registering and scoring many competitions and supports most of the rule sets and formats and is continually evolving with the sport.
No matter how Ninja Sport continues to evolve, there is no question that you are living in Ninja Carolina.