The Auers are American Ninja Warrior Family Champions but part of a Bigger Family
In 2021, the reality TV Show that inspired the Ninja Sport, American Ninja Warrior, decided to film a contest between families involved with the sport of Ninja. In order to be eligible, there needed to be a male and female and teenager that were all related and at least one needed to be over 21. The show was aired on Labor Day of 2022.
The Auers and Beckstrands both won their respective semi-finals races and met in the finals in an incredibly close race. You've gotta watch it to believe it:
The format was two rounds on a six obstacle course, with each member of the family taking on up to two obstacles, and earning one point per completed obstacle.. In the second round, each family member had to take on two different obstacles than the first round. The top four families would then face off in a single elimination tag team event on the power tower.
The Auer family, the founders of Rock Solid Warrior, were represented by Caleb & Hannah Auer (husband and wife) and Joshua Auer (Caleb's younger brother). After a couple unfortunate misses, the Auers came in 4th place to qualify for the last spot to compete on the power tower. But there were no mistakes there. They took on the Zimmerman family (of Spokane, WA) in the first round, as the Beckstrand family (owners of The Grip gyms in southern Utah) took on the Heinrichs family of Colorado.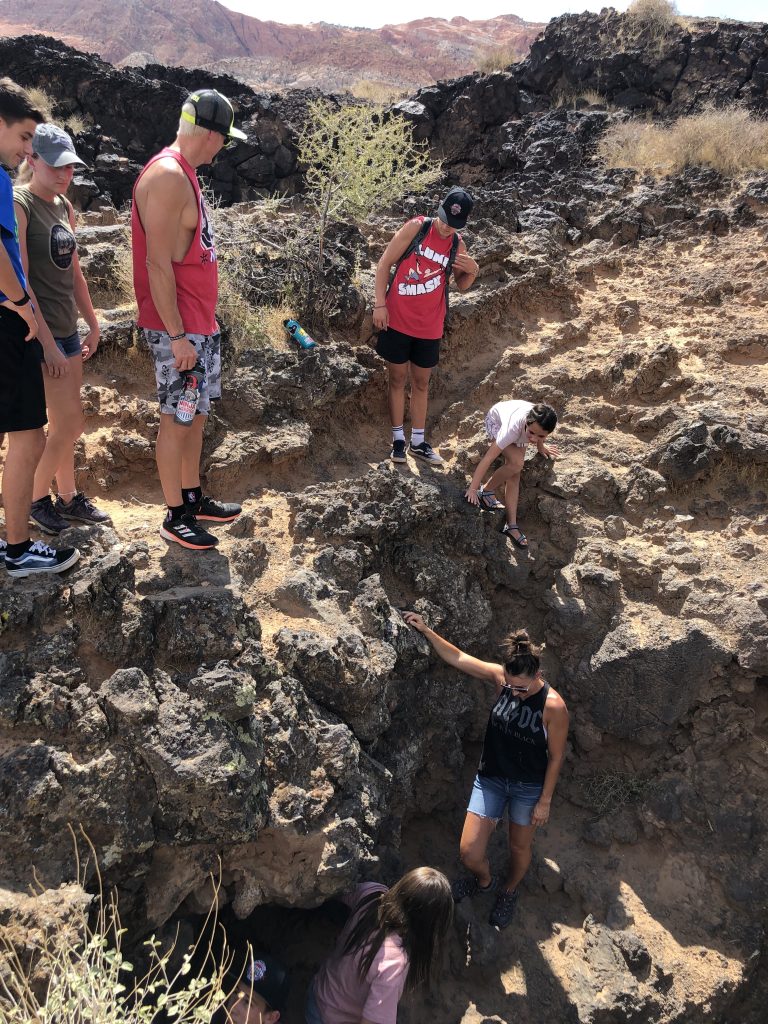 That exciting finish with Josh & Kai is not the only time they've competed against each other. And the community is very close. We're all competing against the obstacles and making relationships in between. We've made friends across the country. We compete in each other's gyms, and sometimes we stop in on each other during vacations. In fact, between the time the Family Championship show filmed and aired, the Auers took a trip to some national parks out west, and hung out with the Beckstrands for a couple of days.We love this community, and when you get into the sport, you will, too.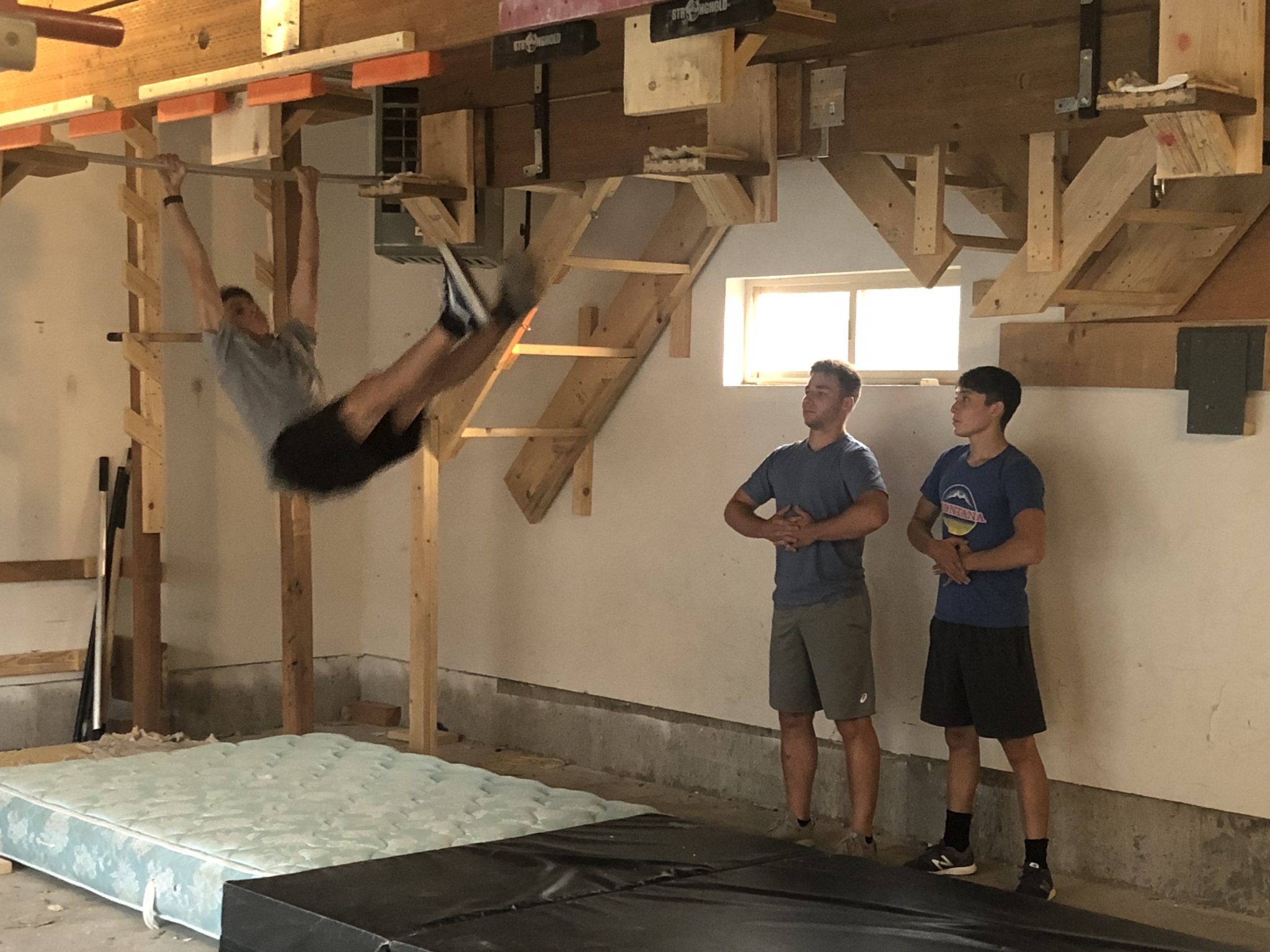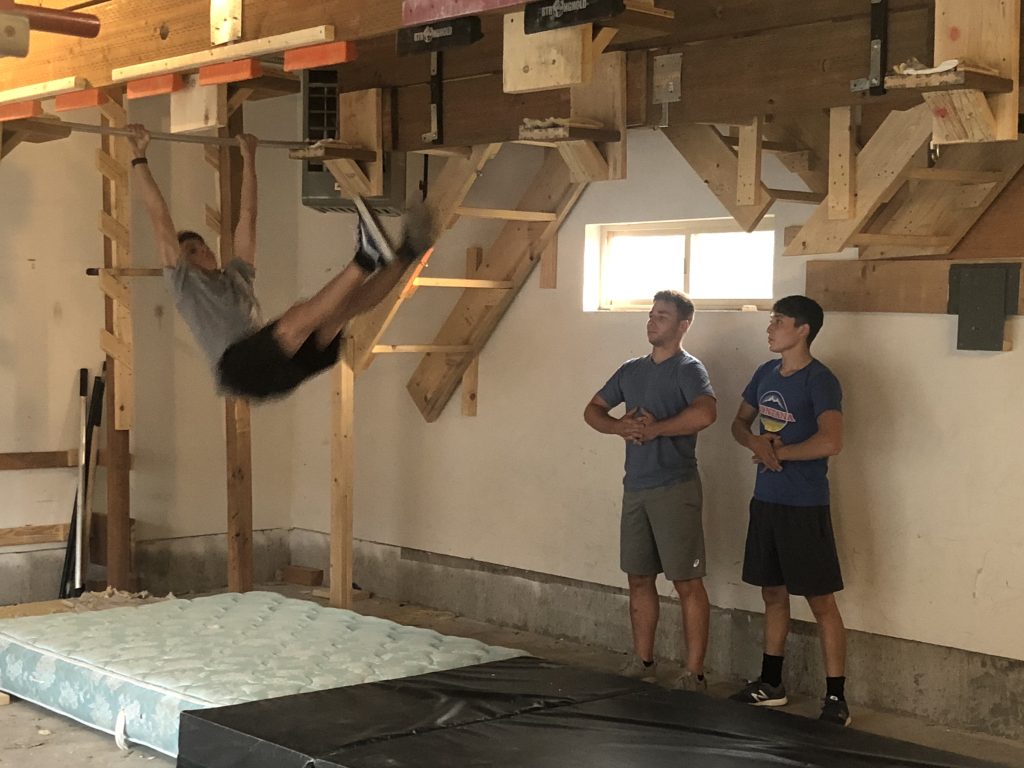 Earlier in that trip, we just happened to be driving through Butte, Montana. "Hey Josh, doesn't Evan Andrews live somewhere in Montana?" The next thing we know, Caleb, Josh and Evan are trying out Ninja obstacles in Evan's "garage gym".
We knew Evan before he ever aired on the show, and we have gotten to make so many great people from around the country, who have never been on the big show.
Getting on that big stage is a lot of fun, and bonds are certainly formed there, but whether or not you ever "get the call" that you've been accepted on the show, don't miss the incredible opportunity that this sport is on its own to build lifelong friendships.
Many wonder, "so how do you get on the show?".
The answer is that you apply, along with tens of thousands of other people. You submit lots of information, several self made videos, etc. They are not just looking for ninja athletes, from which there are hundreds to choose from, but stories. That's why you see Tik-Tokers, Race Car Drivers, and others who don't really compete in the sport of Ninja (and rarely get past a few obstacles). But, by the time ANW gets to the final rounds, all that's left are the athletes that compete in the sport. And we love the fact that we've gotten to know just about all of them in our 6+ year journey through the sport.
We are so thankful that American Ninja Warrior has provided a big stage for lots of people from all walks of life, but even more so that it spawned a sport that has turned into a great community and family of families.
We love our local families, and we hope we get to introduce you to a lot of our ninja families from around the country that visit for competitions, or just because they are passing through, or not waiting for the next competition and just making the effort to come and train here and spend time together.
We are so blessed to be a part of a big Ninja family and we hope you'll join us.